10 Simple Steps To Selling Your Home
---
---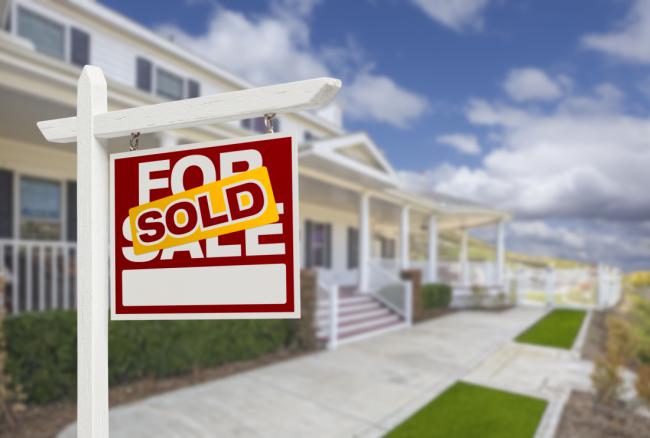 As a homeowner, you can have a direct impact on the time it takes to sell your home.
By following these simple steps you can truly help your home sell faster, at the best possible price.
1. Enhance The First Impression Of Your Home:
A well manicured yard along with neatly trimmed shrubs and a clutter free front porch is the way to welcome prospective buyers. Follow this up with fresh paint on the front door along with a new "Welcome" mat greeting them at the front door!
2. Get Rid Of All The Interior Clutter In Closets And Cabinets:
You want your prospective buyers to open the closets and cabinets to see how spacious they are. Why not go ahead and pack up what you will not need until you move it to your new home. This will also help you get a "jump start" on moving day!
3. Check All Your Faucets And Light Bulbs:
Don't let leaky faucets lead prospective buyer's to believe your home's plumbing system is old and worn out. In addition, having all light bulbs working will work in your favor with your prospective buyer and possibly the home inspector hired by the buyer after they purchase your home.
4. Make Sure No Doors Or Cabinets Stick Or Squeak:
All this entails is a little effort on your part with a WD40 or like product.
5. Thoroughly Clean All Bathrooms:
This includes fresh caulking where needed and also maybe add some fresh towels, mats and shower curtains.
6. Bring In All The Natural Light During The Day:
Open up all blinds and pull back the curtains. Let the sun shine in!!
7. Light Your Home Up At Night:
Ever driven by a car lot at night and the dealer did not have the lights on? You can help market your home at night by leaving on the porch and eave lights. No need to have these on all night, however until you go to bed is great.
Remember the car driving out the front of your home may also be someone that looked at your home earlier today that is now coming to see it at night, and to possibly show their family and friends.
8. Prepare For Showings:
Remember to appeal to the senses here. Make sure your home looks nice and it is clean, the beds are made and lights (if possible) are on. Have some easy listening music on and also make sure your home smells fresh.
9. Watch Your Pets:
As a pet lover myself, it is easy for me to say this. Think about when you take your car to the dealer to possibly trade it in for the best possible price. Is your pet with you in the back seat? No!
Well, likewise when you sell your home know that a stranger in your home will also likely make your pet nervous as well. Arrange that your pets if at all possible are not home during showings.
10. Help Your Agent:
Please know your agent has no idea when he/she will get a call from someone wanting to see your home. When you are in the market PLEASE try to make your home available to show during 9:00 a.m. to approx. 6:00 p.m.